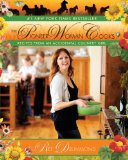 Wow. So, I had memories of making this recipe once or twice when I went to go do it for Thanksgiving. Thus, I was sure I had already posted it to the blog. You can imagine my surprise when I couldn't find it in the archives, no matter what tags I searched, no matter how much "did I forget to tag it?" searching I did. Basically, no matter how hard I looked, I couldn't find it on the blog.
I finally found it in the "upcoming recipes" list to the right…
Now, I'm sure, you can imagine my chagrin.
Anyway, better late than never, I suppose. Of course, this means you're going to get this recipe as if I made it for the first time for Thanksgiving.… Continue reading →