Just like I said I might, I made a quiche. Almost the exact same one from before my exam, only I had a useful store-bought pie crust and I also added white pepper and I didn't measure my filling ingredients.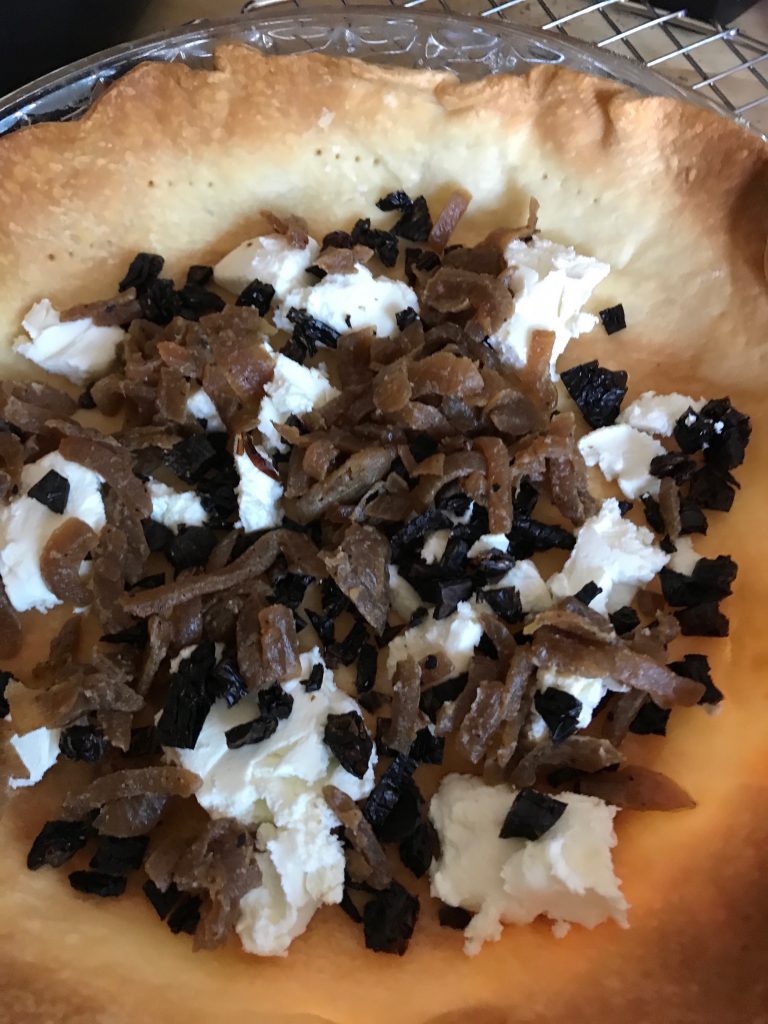 It was tasty. And I managed an even more custard-y filling by using my immersion blender's whisk attachment. I go ages never using that thing, and now it's a big part of my life. Wild.
I also wanted to share a couple silly things about my life, as I ease back into this blogging thing. The first is the following tweet.
I'm … out … of red chile, both pods & powder.

Out

Have no red chile…

I actually can't wrap my mind around this reality.

— Tasha (@MetaCookbook) July 17, 2018
I'm really not sure how this happened, but I'm not pleased with it. Except… I kinda am? There's this book I would say is kind of been a huge guide to my life recently1, Organizing Solutions for People with ADHD (affiliate link) that says I should be pleased with myself that I've run out of something. It means I'm not losing and wasting food by buying too much. Or hoarding it until it goes bad. All of which are problems I have had.
The other silly thing I wanted to share is sorta related. See, in my moving, I reduced the number of potholders I owned to two. It turned out to not be enough. Why was it not enough?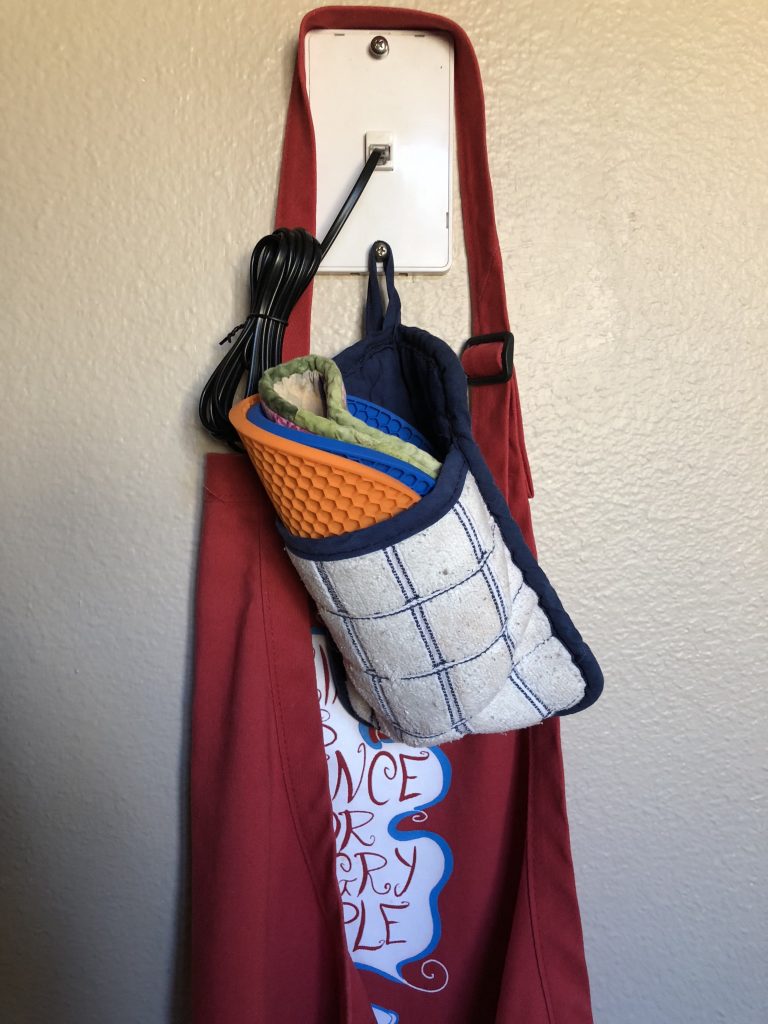 My father, when he was here helping me move in, had the genius idea to put my apron on this old, unused phone jack. I followed it up with putting one potholder in another and hanging the second on a screw from the potholder. But then these two potholders occasionally got dirty or wet and became impossible to use. So I bought the two silicone ones you see in there. And now the fourth potholder is literally just there to hold the other three. The three I use regularly.
It's wonderful.
The phone cord is there because I had this idea that maybe I could make an actual hook or something out of it. But I can't figure out how, and really? This idea seems to be working just fine. I'll likely get rid of the phone cord soon. Unless you guys have some great suggestions on how to turn it into a hook for things like potholders and aprons?
Edited to add a photo of the quiche post-bake, as per the first commentor's request.
---
1 I seriously cannot recommend this book enough. I have purchased it no fewer than four times, because I keep giving it to people I love. Go buy it, even if you don't buy it through this affiliate link I've used. ➥