CW: Rape, victim-blaming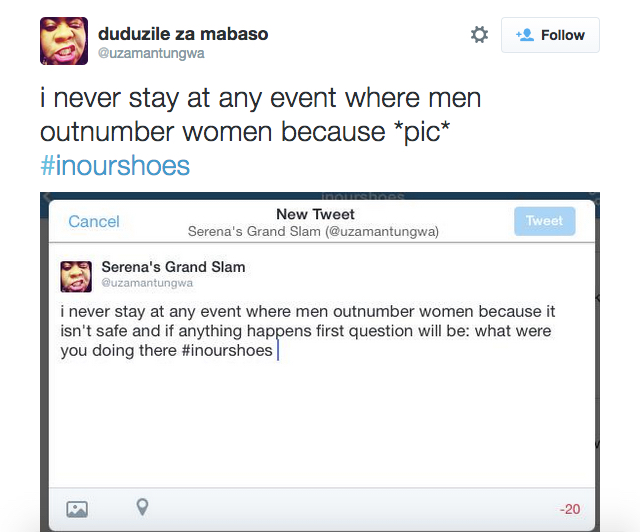 I have made a substantial portion of my life in traditionally male-dominated spaces. Currently, it's the beer industry.
Beer, the beverage, is alcoholic. The beer drinker is predominately male (64% of US men vs 29% of US women consume beer2). The beer blogger is exceptionally male (82%3). The beer festival attendee is usually male (>50%4).
In other words, to do that which I love these means going to a lot of these spaces where I will be outnumbered by men, while most of us have been consuming some or a lot of alcohol. And I think about it every time I attend a beer event.
Alcohol is assumed to be a huge factor in sexual assaults. Sure, the National Institutes of Health subgroup, National Institute on Alcohol Abuse and Alcoholism found that alcohol was consumed "by the perpetrator, the victim, or both" in roughly half of all sexual assault cases.… Continue reading →