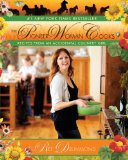 Wow. So, I had memories of making this recipe once or twice when I went to go do it for Thanksgiving. Thus, I was sure I had already posted it to the blog. You can imagine my surprise when I couldn't find it in the archives, no matter what tags I searched, no matter how much "did I forget to tag it?" searching I did. Basically, no matter how hard I looked, I couldn't find it on the blog.
I finally found it in the "upcoming recipes" list to the right…
Now, I'm sure, you can imagine my chagrin.
Anyway, better late than never, I suppose. Of course, this means you're going to get this recipe as if I made it for the first time for Thanksgiving. That's fine too, I suppose. I hope so, anyway, since that's the most recent time I made it. Sadly, for all of us, I didn't really take photos of Thanksgiving. So this is a throw-back to the old, old days of this blog (and perhaps some of the more recent days), and will be without photos.
h2. Ingredients
5 lbs potatoes (She calls for Yukon Golds or Russets, but I always just use whatever I have on hand.)
12 tbsp butter

8 oz cream cheese (Yes, really.)

1/2 – 2/3 c half & half (I don't think I've ever done anything other than 2% milk. I always forget to buy the half & half.)

1/2 tsp seasoned salt (She recommends Lawry's, but I made my own. Did I post that recipe? Will someone tell me? Crap.)

Salt & Pepper to taste
h2. Instructions
Cook the potatoes to make them soft. Normal people, including Pioneer Woman, generally recommend you peel them, cut them into chunks, then boil them in a ton of water. However, really, the point is to get them such that they can be squished. So you could, if you wanted, steam them or bake them (Mark Bittman mentions this as a choice), or whatever. Peel them if you want to. Make them soft. You want a fork or skewer to slide through them easily, if you're testing them. Basically, stab 'em, then decide if you want to be trying to mash that. No? Cook longer. Yes? All is well.
If you boiled the potatoes (which is how she says to do it), put the potatoes back in the now-empty pot, over the lowest heat you can get out of your stove, and mash them up. I presume, since she says it's "to allow the steam to escape", that you're looking to drive off moisture. I don't think it's totally necessary (I've forgotten in the past), but it's nice. It's also totally unnecessary if you bake your potatoes before mashing them, since they'll be fairly dry in that case.
Once all the lumps are gone (or it's no more lumpy than your preference), add the butter & cream cheese. Mix this in, then add the half & half (milk). Use just enough milk to get the consistency you like in your potatoes. Once your potatoes are right in consistency, add the seasoned salt, then salt & pepper to taste.
You can make this a day or two ahead & reheat it in the oven (with a cover, she says) for ~30 minutes, or in a slow cooker (so awesome!) for about 3 – 5 h on low.
h2. Cooking and Consumption Notes
h3. Cooking
This is pretty straightforward. In fact, as I mention above, it's a recipe I've actually made more than once. Even with all the cream cheese, butter and (theoretical) half & half. It's delicious, though it makes a TON of potatoes, so I usually halve it. As you can imagine, if it's just for Bill and I, even halving it means a lot of leftovers.
I've never done anything but boil the potatoes for this recipe, though I am actually quite sure you could steam or bake (or, probably, even microwave) them. Probably because I'm typically fairly cautious in the kitchen, and so when I go to make a recipe, I read from the get-go & do what it tells me to do. Pioneer Woman tells me to boil. I should bake them next time, just to see. Not that I've EVER been successful at baking potatoes, then mashing them. Still, I like the theory.
I also like how I say in that recipe this is going to be my new default method, and then I never thought to do it again. Clearly, I'm going to HAVE to try to make PW's potato recipe by baking first.
Now, for the funny part.
See, something I have learned in all this cooking (both the cooking you've gotten to read about, and the cooking you haven't), is that you can often straight substitute turnips for potatoes in recipes. And, well, I had1 a LOT of turnips from our CSA and not a lot of potatoes. So, I substituted almost half the potatoes in the recipe (2 lbs) with turnips.
I'm not sure if we just got unlucky, because I forgot to put the pot over low heat to "allow steam to escape", if the turnips just took on more water from the boiling, or if they just plain have more water inside than potatoes, but it was bad. Very bad. Like, the night before Thanksgiving, I was saying, "Oh dear. I guess we'll have a soup course…"
Seriously. It was soup! It was mashed potato and turnip soup.
I went to reheat it the next day, and it was almost too firm. I was briefly relieved, thinking it just needed time to "gel". Why did I think that? I didn't add any gelling agents. That was crazy-it's-Thanksgiving-thinking. By the time dinner rolled around, it was soup again.
Thankfully, by then our friend Krysti had arrived, and she saved the day by adding an unknown2 amount of cornstarch to the "soup" at the end. All thanks be to Krysti.
h3. Consumption
Generically, speaking from distant memories, this is always really good. You know, that kind of good that involves knowing you're overdoing it on calories. Yum.
Thanksgiving day, though, it was actually better than ever. If I can figure out the soup problem, I'm going to be tempted to make a turnip substitution every time. The turnips gave a slightly sharp note to the dish that cut through the extremely creamy nature of the recipe quite nicely. If I were more in tune with certain food (and drink) words, I know if it was an "acidity" or a "sourness". Maybe even a "bitterness". I don't know, exactly. It was simply delicious.
I'll make this one again. With turnips, even. Possibly for Christmas dinner. When I do, I'll report back.
---
fn1. I still have a lot of turnips. My fridge has been taken over by turnips. My cookbooks fail at turnip recipes, surprisingly (though not as badly they fail at kohlrabi).
fn2. I just asked her via IM. She said "I shook some in like 3 – 4 times" and estimated that maybe this came out to 1/4 – 1/2 cup.