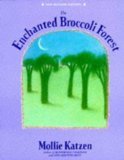 I accidentally made this one twice for the challenge. This is totally my own fault, because I didn't post about it the first time. Actions have consequences, you know.
In honesty, I probably would have made this recipe again anyway. I had a ton of corn in the freezer from the summer, and this recipe uses up a lot of it at once. Of course, that's because it's making 159,848,327 servings, but that's just a minor detail. The important part is that it's delicious and easy. Well, that's the most important point.
The other important point is that I appear to have forgotten to take pictures the first time around. No idea why.
I like that it calls for potatoes. I love that I live in a world where I can get purple potatoes.… Continue reading →