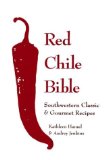 I have a friend who throws an awesome party approximately yearly. I think she is not the originator of this party idea, but it has migrated to her home through the years. The party theme is "Beer and Bacon". It's basically a pot luck that everybody brings a food that has beer or bacon (or both!) involved. Also, many people just bring beer.
Obviously, it is full of deliciousness.
This year, I was very torn on what to bring. I just couldn't make up my mind. Eventually, I settled on bacon macaroni and cheese. Bill thought this was a very great idea, I thought this was probably a great idea, and it sounded pretty straightforward. All systems were go. Until I realized that this is a pretty straightforward recipe, and so possibly it might be one the hosts would make…
Yup, going back and looking at a few comments she made on her blog about her plans, I realized she was definitely making bacon mac & cheese, and so I should probably do something else and not duplicate that. Also, I knew hers would be a gazillion times better than mine, so I didn't want to feel inadequate. She's a very good cook.
Tearing through my cookbooks found me this recipe. Also one other, but I don't remember what because I didn't make it. Angelique agreed with me that this would be a good recipe, because it could be made the night before, then reheated. That basically nuked the plan for whatever that other recipe was. So I made baked beans with beer and bacon.
The hostess also made baked beans. So much for not duplicating her! I had to laugh at that point. And also eat a bunch of bacon and beer themed foods. Like two kinds of baked beans.
h2. Ingredients
1/2 lb bacon
1 large white onion

2 garlic cloves

2 tbsp red chile powder (Or to taste; I used just 1 tbsp.)

3 tbsp pasilla chile puree (I used mulato chile puree)

12 oz Mexican dark beer (Conveniently, the amount in one bottle!)

1/4 c molasses

1 tbsp Mexican oregano

2 tsp cumin seeds, toasted & crushed

2 tsp salt

1 lb dry pinto beans, rinsed, picked over, cooked and drained with liquid reserved
h2. Instructions
Preheat the oven to 250F.
Toss the bacon in the skillet and cook it for a few minutes to give it a head start on crisping. I'd guess about 2 or 3 minutes. Once you're satisfied with the head start, toss in the onions and sauté the whole shebang until the bacon is crisp and the onions are wilted and nicely browned (or, in my case, kind of translucent). Then add the garlic, cook for about another two minutes and dump in your favorite oven-proof pot. Put the cooked beans in as well, mix it up, and set everything aside for a moment.
Then whisk together the powder and the puree until you get a thick paste. At that point, take 3/4 c of the beer and whisk it in to make a nice, smooth sauce. Bring the remaining beer to a boil, then add the chile-beer sauce, molasses, oregano, crushed cumin seeds and salt and mix well to combine. Pour this over the bean mixture, and sniff to smell deliciousness. If this mix doesn't come to the top of the beans, add some of the bean cooking liquid until it does. Mix well, then cover, and bake 5 – 6 hours. Check on it from time to time to make sure there's enough liquid to keep cooking the beans (and not burn out your dish). It's done when the beans are the texture you like, or you have to run out the door to a party.
h2. Cooking and Consumption Notes
Holy cow, I managed baked beans! These weren't crunchy! Which is really good, because I took them to a party. Of course, I made them a day in advance, so if they had turned out crunchy, I would have punted and tried the other recipe, whatever it was. Is? Was.
Anyway, I did this by "quick soaking and cooking the beans.":http://www.metacookbook.com/archives/100-50-Cooked-Beans,-the-Quick-Soak-Way.html This is the method I'm going to try on baked beans from here on out, as it worked. I tried just "quick soaking" a set of beans for a different, non-challenge recipe, and I still got crunchy beans. Then I made yet another challenge recipe of beans (coming soon: Brazillian Baked Black Beans!) and they were fine. So, this is the answer. Somehow.
Basically, the rest is straightforward. The complicated part was mostly "whisking" the chile puree and the chile powder together into a paste. I'm not convinced that actually needed a whisk, nor that any clumps could be avoided. And, for the amount of puree & powder, a normal-sized whisk is just too big a tool for the job. So, try a wooden spoon. Or, if you must have some of that "whisking action" maybe a fork. Pretend you're beating eggs. It's fun!
Actually, there is one other part that's a bit tricky for me. That's cooking the bacon and the onions.
I like my bacon crisp, crisp, CRISP when I'm eating it straight. Well, I would like it that crisp in things like these beans or the "coq au vin":http://www.metacookbook.com/archives/142-73-Coq-Au-Vin.html too, but the cooking methods involved soften even the crispest of bacon. However, the bacon may retain a pleasing taste and decent texture if the bacon is appropriately crisp going into the "wet" part of the dish.
It turns out that adding onions is, effectively, starting "the 'wet' part of the dish." They release enough water as you're cooking them that it's very hard to get your bacon to crisp up. I think you can do so, but you'll have to cook the bacon and onions a good bit longer than you might otherwise expect. Of course, I should have cooked mine longer anyway, as my onions are merely "translucent" not "brown", but that's life.
In this recipe we used something from the farmers market called "bacon ends". Bill and I actually had never heard of such a thing before, but he saw them on the "for sale" list of one of the farmers. He ALSO saw that they were about half the price of regular bacon, and suggested we try them for what was going to be our bacon mac & cheese.
They worked really well for this recipe, though they take EVEN LONGER to appropriately crisp.
h3. Consumption
For once, I was dealing with authors who were on the same page as I was when they said, "Chile powder". They, and I, both meant straight up, for real, no joke, no adulterants powdered red chile. HELL YES.
Unfortunately for me, they are also far more knowledgeable than I am about chile types. So, this recipe actually calls for red chile powder from the Chimayo region of New Mexico. Presumably for it's amazing essence of red chile. I used the red chile I have on hand, of course, which is undoubtedly NOT from Chimayo. Well, okay, there's some doubt. It could have come from Chimayo, but I bet it came from Socorro, since that's where I bought it and they grow chile there.
I don't know what the differences in chile terrior1 are. I bet Kathleen Hansel & Audrey Jenkins can tell you. What I do know is that Hansel & Jenkins are probably more tolerant of chile-heat than I am, and that my BIG bag of red chile powder regularly blows my face off.
It was perfect, I thought. Spicy flavor, some kick, not killer. I imagine people like Bill, Hansel, and Jenkins would want more. Heck, probably most of the folks at the party wanted more too. However, for me, it was great. I was worried for a minute, as I tasted the chile-beer sauce before dumping it in and thought I was going to die. Glad I managed to survive, and that the beans were perfect.
The chunks from the bacon ends were, I thought, more fun than straight up bacon slices. Bigger pieces, still flavorful, nice chew to them.
The dish looked, however, like crap. It's ugly. It's all black and brown and boring, with no real pop or color to it. When you make this, as I know you will because it's KILLER and you'll make it even if I have to beg family to ship you red chile powder to make this dish…
Anyway, when you make this dish, look past the looks. They're not good. I can't make it pretty. But it's delicious, and you will want to eat bowls and bowls of these beans. NOM!
---
fn1. HA! I crack myself up. I only just learned the word "terroir" within the past six months or so. Now it seems like everyone around me on the internet is using it. Maybe I need new internet friends.