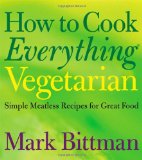 I have a confession to make: I have told a lot of people I love winter squash, but that wasn't a correct claim to make.
See, I love butternut squash but it's the only winter squash I'd ever had (discounting pumpkin in things, such as pumpkin pie or pumpkin beer) until I started this challenge. It's true, I hadn't even had pumpkin straight up before this challenge. Nor spaghetti squash, which I hear is both tasty and wonderfully fun.
I certainly hadn't had acorn squash. It's always looked really good. I've always wanted to like it. It turns out, I can tell myself I like something based on just it's appearance all day long, but I don't really know until I dive in and try it. And, of course, I got no choice but to dive in and try it when it showed up in my CSA share one week.
It turns out I like acorn squash based on it's appearance. And how it tastes! YUM!
PHEW! Having now not only had some butternut squash, but also pumpkin soup a couple of times, and this acorn squash recipe I'm about to share (and, turns out, not long after, in a salad at a Greek restaurant up in Andersonville), I can convincingly say:
I like winter squash.h2. Ingredients
2- 3 acorn squash, halved and seeds removed
1 c cooked wild rice (brown rice, for us)

1 c freshly squeezed (or not) OJ

2 tbsp grated orange zest (I zested some clementines instead, since that's what I had.)

1/2 c dried cranberries

1 tbsp minced garlic

Salt & fresh pepper

1/2 c extra virgin olive oil

Chopped pecans for garnish
h2. Instructions
Preheat the oven to 325F. Rub the squash flesh with some olive oil & roast, cut side down, for 25 min.
Meanwhile, mix together everything else.
Flip the squash over and fill the cavities with the stuffing. Continue roasting until the flesh is tender, ~20 min more. Sprinkle with pecans and serve.
h2. Cooking and Consumption Notes
h3. Cooking
I feel like a doof, because I'm posting all these recipes with super simple cooking instructions. I mean, it's not that things couldn't go wrong (in fact, they kind of did), but it's pretty unlikely.
Once again, the only issues I had in this were a matter of scale. While this looked like a very tasty recipe, it also looked like too much for just two people (and it is, as it's supposed to feed four), and would use up all the acorn squash we got in our CSA, total. Since the winter squashes are so good for storing, I didn't want to do that, just to have leftovers.
So I attempted to halve the recipe. And did fine until I failed to halve the olive oil. Which would have been fine too, if I'd measured it first instead of last. I ended up with a very oily, soupy mess. So I went back and added everything back to make a full filling mix.
I'm sure this means we over-stuffed our squash halves, even though we had stuffing leftover.
Some of which we ate. Shamelessly. Because it was delicious.
(Okay, I was shameless. Bill might have some shame about it now that I've told you. I doubt it, though.)
h3. Consumption
This was really, really good. It's one of those recipes that you can feed just about anyone, and they will probably love it and feel totally satisfied with it. They'll also think you worked really hard, because it's just so gorgeous. In short, it's maybe not a great "party" food, but it would be perfect for when you invite a couple of friends over for dinner and drinks or dinner and games or something.
We substituted brown rice because I don't tend to enjoy wild rice. I have to admit that I haven't had it in a good long while, so maybe old and incorrect food prejudices are coming out to play, rather than true and current food preferences, but either way, that was my logic.
The cranberries were super, and I am sad we're out of them now. We got them from possibly my favorite farm stand at the Daley plaza farmers market. You know, the stand that was huge and well stocked, but didn't have a sign for most months they were out there? I literally didn't know who I was buying from because I only bought fresh fruits and veggies. Eventually, Bill picked up a bag of their "Michigan Mix" and two things occurred:
# He became an addict
# I figured out we were buying from "Stover's Farm":http://www.stoversupic.com/index.html/index.php
Near the end of the season, I also picked up a bunch of dried cherries. Don't tell Bill, though. Those babies are MINE.
Ahem. That has nothing to do with the taste of this recipe, does it?
Anyway, it was super. Try it at home. Make it for your friends. Devour and enjoy! (Eat the leftover stuffing with a spoon. Those dried cranberries aren't going to eat themselves!)