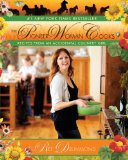 Note: Some of the photos in and associated on flickr with this post are being entered into a photo contest being run by Chicago's Green City Market and by The Peggy Notebaert Nature Museum. I will be entering to win a 1 year membership at the "Seedling" level to GCM and a 1 year membership to the museum. You can check out the other entries, if you're interested! There's some truly amazing photos over there. You will likely drool, so I suggest laying a towel over your keyboard before clicking that last link.
I love a lot of things in this world, but some of the things I love the most are combined in this entry: pizza, farmers markets (Green City Market in particular, I must admit), trying new recipes (Pioneer Woman's recipes in particular, I must admit) and photography. Obviously, most of my entries include at least two of those things, but this one uses them all more than most, if only because of the photo contest mentioned at the top.
The contest set-up was simple. Bring a camera to Green City Market's 15 Jan 2011 market and photograph your food while it's still with the farmers who grew/raised it. Then bring that food home, prepare it, serve it, and photograph all of that. Upload and share with the world. It was announced about three weeks (at a guess) before the 15 Jan 2011 market, and it closes 1 or 2 Feb 2011, which gave me some time to consider what I thought would be available at the market and choose a recipe based on that.
Meat would certainly be available. First, that's often what the winter markets end up "heavy" on, since plants may not do so well in the Illinois/Indiana/Michigan winters. Second, the theme of that day's market was "From Snout to Tail", which implies a goodly amount of meat. However, I didn't want to focus on meat as the primary ingredient. One, because I wanted to see what plant matter I could find at the farmers market (and thus help demonstrate that meat isn't the only thing a market can sell in the winter), and two because Bill and I eat plenty of meat already.
I ended up deciding that tubers, onions and leeks would definitely be available, and within my ability to cook. Beyond that, I wasn't sure. So I went looking in the cookbooks for something delicious that involved tubers, onions, and/or leeks. Pioneer Woman's Potato-Leek Pizza seemed like it was made for this contest! Especially since it included BACON (which totally had a snout and a tail, once upon a time).
Of course, then it turned out I was wrong! Damn you, Renegade Craft Fair vendor's calendar that said leeks were a storage crop "in season" in January! Or, possibly: Damn you, everyone who beat me to the leeks that morning!
Well, it's my first winter really actively seeking out the local foods this area has to offer. Given time, I'm sure I will know what I'm most likely to be able to get at a market. Until then, I will do my best. And, in this case, still make pizza.
h2. Ingredients
Pizza Crust:
1 tsp active dry yeast

4 c all-purpose flour

1 tsp kosher salt

1/3 c extra virgin olive oil plus more for drizzling

1 1/2 c warm water
Pizza:
1/2 recipe pizza crust

Extra virgin olive oil

Kosher Salt

6 slices thick-cut bacon

3 leeks, well rinsed and thinly sliced

5 small red or Yukon Gold potatoes, sliced paper-thin (right before you use them, since they brown)

1 lb fresh mozzarella cheese, sliced thin

4 oz goat cheese, crumbled

Grated Parmesan Cheese (As usual, we substituted Manchego 12 month aged)

Freshly ground black pepper
h2. Instructions
Pizza Crust:
Pour the water into a bowl and sprinkle the yeast over it. Combine the flour and salt in a mixing bowl, then stir in the olive oil until just incorporated. Stir the yeast/water mixture, then drizzle into the flour mixture and mix until it forms a ball (by hand "until the mixture comes together"). Drizzle a little olive oil into a clean bowl and toss the ball of dough in the bowl and turn to coat in the oil.
Cover the bowl and allow the dough to rise in a warm place for 1 – 2 hours, or cover with plastic wrap and refrigerate for up to 2 days. (At this point, she has directions for a generic pizza, but I'm going to go straight to making the Potato-Leek Pizza.)
Potato-Leek Pizza:
Preheat the oven to 500F. Lightly drizzle a pizza pan or rimmed baking sheet with olive oil. Use your hands to stretch the dough to the edges of the pan, making it as thin as possible. Don't worry about the dough being lumpy.
Fry the bacon over medium heat until cooked but not crisp, the remove to a plate lined with paper towels (or however you like to drain bacon bits) and set aside.
Pour off most of the grease (Oops), but do not clean the skillet. Place the skillet back on the stove over medium-low heat. Add the leeks to the pan and sauté until soft (~3 min). Remove from the heat and set aside.
Now's the moment to slice your potatoes paper-thin with a sharp knife or mandoline.
Arrange the potato slices in a single layer (slight overlap is fine) all over the crust. Sprinkle lightly with salt and then lay the mozzarella slices in a single layer on top of the potatoes (don't overlap). Place the leeks on top of the cheese (pretty thick is good, she says), then sprinkle with the bacon pieces and then with the goat cheese and then with the parmesan (manchego) and top with a sprinkle of freshly ground pepper.
Bake for 8 – 11 minutes; until the edges of the crust are golden brown and the cheese is melted and bubbly. Cut into wedges (if you're normal) or squares (if you're from Chicago) and serve immediately.
h2. Cooking and Consumption Notes
h3. Cooking
Let's start with the punch line: We made this recipe twice. The first time didn't go so well. This gets a bit into the "consumption notes" as well, but sometimes that's the nature of the beast.
The first time Bill and I made this recipe, it basically turned out to be a giant mess of a pizza. In all honesty, the meal was less of a "pizza" and more of a "puddle". I was VERY glad Bill suggested we place a rimmed baking sheet below the pizza pan. As with "the sweet potatoes": the rimmed baking sheet prevented a smokey, nasty mess.
That was the major "cooking" issue with the first go-round. So, a little less than a week later, we saw that we still had potatoes, leeks and bacon around, and decided to try again.
Now, under normal circumstances, my inner scientist would want to change no more than one thing at a time. Well, okay, in the interests of full disclosure, I'll admit that my inner scientist DID want to change only one thing at a time. However, since I didn't have unlimited bacon, potatoes and leeks, nor did I want to be eating pizza for the rest of my days, my inner "wants good food, now" person1 overruled my inner scientist, and insisted we listen to Bill2.
So, for Potato-Leek Pizza v2.03, that's what we did. Bill suggested a few things. The thing he was most insistent on was that we pre-bake the crust some. He said he didn't see how, especially since we weren't working on a pizza stone with a pizza peel (only one of which we own), the crust would cook at all in the original recipe. Based on this, we baked the crust at 500F for about 15 minutes. This was based on a gut-feeling, because the crust never lost the "doughy" look.
The second thing Bill suggested was to use some other form of mozzarella. Basically, he said (repeatedly) that while fresh mozzarella is delicious, he feels like it's a waste to cook it, because it loses most of its "freshness" quickly in such an application. He says it's still a bit more tasty, but not enough to warrant the added cost.
So, he said that we should look for either "supermarket" mozzarella (what Pioneer Woman calls "not fresh") or fresh mozzarella that wasn't packed in water (which is what he wanted to compromise on). The market near us only had "supermarket" mozzarella and water-packed mozzarella, so we went with the former.
In both cases, we made slightly less pizza than she did. Our pizza pans must be smaller than hers. We used one leek in both cases, and both times we had leftover thin-sliced potatoes. Unfortunately, the second time around, we were a little light on leeks. It still worked out okay.
h3. Consumption
Oh, man. The original recipe was worthless, consumption-wise. We each had about a quarter of the pizza for dinner, and ate it with forks and knives. Then we agreed to scrape the toppings off the crust, ditch the crust and use the topping in eggs. Bill made some fast and killer omelets the next couple of days.
The second pizza was far better, but still not great. I was so disappointed. I want Pioneer Woman's recipes to knock me off my feet in reality as much as the do when I'm drooling over them while reading her website or cookbooks. At least v2.0 was nicely dry, and could be eaten with a hand, and we kept it as a pizza for leftovers. Bill had v2.0 and said it was a great deal better reheated than fresh. I also fed our friend Jessie v2.0 reheated, and she loved it. I had a bite of hers, and was still pretty indifferent to the pizza.
There was one problem they shared: the potatoes never cooked. Until this pizza, I've never had raw potatoes. I've heard of others eating potatoes raw, but it wasn't something we consumed in my family. And, just to be "fair and balanced", I've also heard that raw potatoes are, effectively, indigestible by the human digestive tract.
Whether they are indigestible or not, I certainly found them unpalatable. Reheating the slices took some of the edge off, but not enough as far as I am concerned.
However, having a bunch of bacon grease (because you didn't follow directions and remember to pour off the excess before cooking the leeks; but at least you decided to drain the leeks, further not following directions) and a bunch of paper-thin potato slices did allow us to experiment in the realm of home-made potato chips. Dang! Good stuff. Doesn't have the slightest shelf-life, but that's probably a good thing. Our efforts to eat better would be seriously thrown off if we had home-made, bacon grease potato chips that last like Frito-Lay's potato chips last.
h2. Other Notes
I mentioned in the introduction to this post that this recipe seemed tailor made for this contest. While I mean that, I also realized that it was a bit of a weird choice.
That "weird choice" rang a little bell in my head. One that's been sounding, on occasion, for awhile. Namely this: I am slowly but surely (and publicly) trying to pull my family out of the conventional agriculture system, and Pioneer Woman's living is made there. I've spent some time reflecting on it over the months, and I particularly did as I contemplated what to make for this contest. This last set of "notes" is about how I came to choose one of her recipes to showcase local, winter foods.
I don't feel there's a discrepancy between my love (as it were) of Pioneer Woman and my desire to pull out of the system that supports her. However, I have often wondered if my readers ever consider those two facts while reading my blog, and what their thoughts are if they do. For all I know, no one but me has ever blinked at it.
It is simply this. Buying her recipes and reading her blog do not require I buy into the system that her family works in. Furthermore, I feel it's important to support a venture I get so much enjoyment from, namely her blog and her cookbook.
In the end, almost all cookbooks presume purchasing from the conventional system. It is, after all, called "conventional" for a reason. I don't, personally, have any desire to (as someone said to me yesterday), throw the baby out with the bathwater. If we find ways to do so, we can marry things we love from a variety of sources, and that might be exactly the way to bring people together. In my case, I hope it's one of the ways I stay honest with myself, you all, and my family and friends.
Thanks4.
---
fn1. I don't know what to call this person.
fn2. Bill is the far better cook in this relationship, despite the evidence on this blog that implies he never cooks. He actually cooks rarely, due to time constraints related to his job, but he's awesome at it. Furthermore, if you see someone's body part in this entry, it's totally Bill's body part. He did more than half of the prep of this recipe. Though, in this case, it's probably because he wanted to play with MY mandoline.
fn3. No, Bill, it's not v1.1 or even 1.5 or any variant of 1.x. If you'd just let my inner scientist win, though, it could have been.
fn4. In full honesty, there was a moment when we were hungry, had bacon grease and thin potato slices. We made potato chips. Both times. So, so tasty, but eat 'em all right away. They aren't good after an hour or more. Trust me.