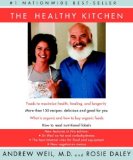 I generally love fish. I love everything about them, from watching them swim to knowing there's some creepy fish out there to the way many of them taste.
Fish rule, basically. That's what I'm saying. I'm also saying I wish I had the contents of my friend Claire's freezer after she gets back from a trip to Alaska. Her husband and her father go out fishing. And, apparently, "fishing" isn't code for "gettin' away from the wimmin folk & drinkin'" the way so many of those trips are, but it actually means "fishing", because she ends up with a big ol' pile of halibut.
Halibut that her husband's not a big fan of, because he disagrees with me on the "fish rule" thing. Oh well. Can't win 'em all.
Anyway, of all the edible fishes I've had, the various kinds of salmon are my favorites. Of the salmons, I think I like sockeye the best, but they're all tasty. Luckily for me and my taste buds, Alaskan sockeye salmon has been on "seafoodwatch.org's":http://www.seafoodwatch.org "good" or "best choices" "list":http://www.montereybayaquarium.org/cr/SeafoodWatch/web/sfw_factsheet.aspx?gid=17 for as long as I've known about the list. Also lucky for me, I can get it during the late spring at Whole Foods and freeze it for year round. They also freeze it for selling year-round, but recommend against freezing it yourself if you buy outside of the season.h2. Ingredients
6 6 oz salmon fillets
1 tbsp sesame oil (We used toasted sesame oil.)

3 tsp low-sodium soy sauce

3/4 c white wine

1 c freshly squeezed orange juice

1 tsp orange zest

3 tbsp sherry (We used a substitution I found on "this site.":http://www.gourmetsleuth.com/Articles/Wine-and-Alcohol-644/alcohol-substitutes.aspx)

1/2 tsp grated fresh ginger

2 slices orange
h2. Instructions
Preheat oven to 400F.
Sear the fish fillets in the oil in a large, very hot skillet for 1 minute on each side. If the fish doesn't sizzle as it hits the pan, the pan isn't hot enough. Once seared, remove them from the heat and place them in a baking dish. Drizzle the soy sauce & wine over them and bake for 10 minutes.
While the fish is baking, heat the orange juice, zest, sherry and ginger together in a small saucepan over medium-high heat. Once this is reduced by half, add the orange slices and stir once or twice, until the sauce becomes thick. Remove from the heat, then drizzle over the fish and serve.
h2. Cooking and Consumption Notes
h3. Cooking
Now, there's just two of us, so we didn't need 6 salmon fillets. And, frankly, what I had in my freezer was hunks of salmon, each weighing in at about a half pound (8 oz). My understanding of nutrition says that for meat (fish included) 4 oz/person was a lot more reasonable than 8 oz/person, so I just cooked up a single piece of salmon1. I admit that it meant the portions of salmon were a bit sparse, but not unreasonably so.
Related question, though. When nutrition experts (or folks who style themselves as such) say that a single serving of meat is 4 oz, do they mean pre- or post-cooking weight? Anyone know? I always have presumed post-cooking weight (thus making our salmon servings actually a bit under a reasonable size for each of us), but I think it's a bit easier to measure, then cook.
As for the sauce, I just made it all. With fairly small amounts like this, I find it's just easier to make it all. Plus, in honesty, I usually feel that recipes with sauces tend to make too little sauce for what they're saucing. (Now you know one of my dietary downfalls.) We used vanilla to substitute for the sherry, as per the link above. Not because we have any innate disapproval of alcohol, but because I don't own sherry and didn't want to go buy some for what is, at the moment, a single recipe.
Finally, I have no idea what the orange slices are supposed to do for this recipe. Clearly, they're not garnish or meant to be eaten by everyone, since there's only two of them and this is supposed to make 6 servings. I suspect they're supposed to help thicken the sauce, but if so, they did a very poor job. Our sauce remained too thin, as far as I was concerned.
h3. Consumption
Fish rule. Salmon rule the other fishes.
Orange is a fairly tasty fruit. It plays nicely with salmon.
Thus, I can say that this recipe was decent. Not knock your socks off good, but decent. I do think using the vanilla substitution mentioned above was a poor choice, though, because there was an oddly sweet-seeming note to the sauce. Maybe sherry would have imparted the same note, but I haven't ever cooked with it, so I don't know.
I'm probably 50% likely to make this dish again. If I do, I will boil that sauce like crazy to thicken it up. I will leave out the orange slices and just eat them straight and unrelated to the dish. And I'll serve the dish with whole-wheat couscous, which is what I should have done last time.
There you go, folks. Those are my plans for this dish. Use as needed!
---
fn1. This is one of those moments where family understands your weirdnesses better than anyone else. If I'd been making this for guests, I'd have thawed one piece per person, unless we got to a large enough group that I could thaw slightly less than that. However, at no point would it be, for guests, the small amount I served for Bill and I. Is that odd?