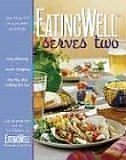 Also known as, "Pork with Dried Apples and Pork."
At least, that's how I saw it. Take your pork and season it with pork! YUM. If Nancy ever has Porkapallooza again, I'm finding a way to scale this recipe up to party size. That and do the pork liver wrapped in bacon thing I heard about in Kenya. But she knows about that pork + pork plan already. This is a new one.
Anyway, this is another pre-Thanksgiving meal. I think it's even the last one. Like others (at least one other), a large part of the motivation was in having a meal that wouldn't leave a lot of leftovers. However, and this is happening more and more (thankfully), it was also that I had almost all of the ingredients on hand. All I needed to purchase was the prosciutto, sage and dried apples. I like that.
Finally, I wanted an excuse to buy some prosciutto. Nancy gets another mention here, because I really appreciate her intervening here and effectively introducing me to this delicious cured meat. See, I'm not really a big fan of "ham", and prosciutto basically looks like fancy-pants ham. Maybe it even is (it sure looks like a leg when you see a huge chunk of it in a deli). I was with Nancy at "Pastoral Artisan's Loop location":http://www.pastoralartisan.com/ for lunch, and we saw a huge thing of prosciutto. Maybe she even ordered some. I mentioned how I'd never had it because I don't like ham. She urged me to try it at some point saying that her husband also dislikes ham, but really enjoys prosciutto.
Man, that's some good stuff. So, of course, when this thing called for two slices, I got five. I didn't put five in the recipe, but just had some for lunch one day. YUM!h2. Ingredients
2 thin-cut boneless pork chops (8 oz), trimmed of fat
1/8 tsp kosher salt, or to taste

1/8 tsp freshly ground pepper

1 tsp extra virgin olive oil

2 thin slices prosciutto (1 oz), chopped

3/4 c chopped dried apples

1 c apple cider

1/2 c reduced-sodium chicken broth, divided (1/4 each; We used homemade broth.)

1 tsp cider vinegar

1 tsp fresh sage or 1/4 tsp rubbed dried sage (Note that "just" dried sage is a pain. Get the rubbed stuff.)

2 tsp whole grain mustard

1 tsp cornstarch
h2. Instructions
Sprinkle the chops with salt and pepper on both sides. Heat the oil over medium heat in a large nonstick skillet. Add the chops and cook until browned on both sides (~1 – 2 minutes/side). Transfer the chops to a plate, then add the prosciutto to the skillet and cook, stirring constantly, until browned (~1 minute). Transfer the cooked prosciutto to the plate with the chops.
Add the cider, apples, 1/4 c of the broth, vinegar and sage to the skillet and increase the heat to medium-high. Bring this to a boil, stirring and scraping up any browned bits on the bottom of the skillet. Reduce the heat such that the liquid is simmering and cook, stirring occasionally, until the apples have softened (~4 – 6 minutes).
Stir together the mustard, cornstarch and remaining broth in a small bowl. Add this mixture to the pan and bring to a simmer, stirring constantly. Return the chops and prosciutto to the pan and simmer, turning the chops to coat, until heated through (~1 – 2 minutes).
h2. Cooking and Consumption Notes
h3. Cooking
This recipe has a couple of places in the ingredients list where it lists amounts, then weights. Unfortunately, it doesn't list whether it's a total weight or a weight per item. So, with the "2 thin-cut boneless pork chops (8 oz)", I read this as a total of 8 oz of meat. Angelique, when I asked her much later, said she read it as 8 oz of meat each. I think I actually cooked up something in between the two, as I just used the pack of two rather thin pork chops in the freezer. They were probably more than a half-pound (8 oz) total, but it was very much not a pound (16 oz) of meat.
Part of the reason I read it this way is that the prosciutto is also called for this way, and very few delis cut prosciutto so that each slice is 1 oz; it's usually much thinner than that (or so it seems to me). So that hinted to me that the number is a total. Also, this is supposed to be a cookbook that focuses on reasonable portion sizes, both in the sense that no one person is served an unreasonably large amount and in the sense that two people can eat this, be healthy and satisfied and not have leftovers. Since dietary guidelines usually say that meat should be about a 4 oz portion, that also seemed to be a hint. That said, I think it's 4 oz after cooking, so 8 oz raw might be a bit slight for two people.
Dear cookbook writers and editors: Clarity in these things is your friend. It would not have been hard to add one more word to each of the two lines here, either "each" or "total". Consider doing so for your cookbooks in the future.
Other than that, this wasn't a terribly tricky recipe to cook. On the whole it wasn't a challenge. I'm still having trouble getting my pan sauces as thick as I'd like. The dried apples and the cornstarch really should have resulted in a nice sauce, but I felt it was too thin. I may simply not be reducing enough. Or I just have unreasonable expectations. I would, in general, prefer my pan sauces to approach a glaze without becoming one. Though I'd rather a glaze than these very thin sauces I'm getting. This is, I'm sure, just personal preference.
h3. Consumption
I won't say this was super, but it was quite a tasty dish. Bill and I enjoyed it fairly well, and it might hit the monthly rotation if we weren't engaged in cooking our way through a pile of cookbooks. However, it's basically a solid "middlin' good" recipe. Three stars out of five.
The apples reconstituted such that they didn't have an odd texture, but they still had a bit of the stickiness that comes with dried apples. The sauce was, as I said, too thin for my tastes (though re-reading the recipe, I think it was what I was supposed to get). The pork was quite nice, and not dry at all. Which is saying something, because I was working with very thin pork chops.
All in all the flavors came together nicely. It was mostly about the textures, for me.
Bill agrees with the middle of the road designation. He felt the apples stood out from the pork and sauce a bit as "too sweet", which was a touch jarring. Beyond that, he doesn't remember much more. He'd eat it again, and enjoy it, but he's not going to be jumping for joy if I serve it again.
The prosciutto cooking did smell really nice, though.