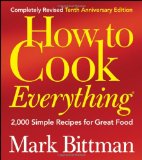 One of the tricks to planning Thanksgiving, they say, is to make as much ahead as possible. I believe them. I believe them as I have never believed them before. I still don't know who "they" are, but I utterly believe them.
I just didn't listen to them much.
Honestly, this is because I struggled to plan a Thanksgiving feast for four that would still be fairly traditional, with way too much food, without being WAY too much food. I also couldn't decide what really needed to be made the day of the celebration. Some things, I knew could be made ahead (the mashed potatoes and cranberries, for example).
I knew the brussels sprouts really needed to be made Thanksgiving day. I hesitated on roasting them, since my oven would be fairly busy most of the day, but decided that a roast during the turkey's rest period would be just fine. Plus, while the bacon brussels sprouts were amazing, I had actually wanted to try this one the first time I ever bought brussels sprouts. After all, GARLIC!
I nearly abandoned them, though. I was super stressed out by the end of the day. So stressed and busy, in fact, that I forgot to take photos of the sprouts and the potatoes. That's a bummer. I was worried we made too much food, but that it was all mediocre. Bill even tried to convince me to chill out and let the sprouts go. But I couldn't.
Because, otherwise we wouldn't have anything green on the table. And that would just not do.h2. Ingredients
1/4 c extra virgin olive oil
1 lb brussels sprouts, trimmed and halved

5 cloves garlic, peeled – more if you'd like

Salt and freshly ground pepper

1 tbsp balsamic vinegar
h2. Instructions
Preheat the oven to 450F. Heat the oil over medium-high heat in a large, oven-proof skillet. When the oil shimmers, place the sprouts in the oil in a single layer, cut side down. Add the garlic, then sprinkle with salt and pepper.
Cook, undisturbed, until the sprouts begin to brown (~3 – 5 minutes), then place in the oven. Cook, shaking the pan occasionally, until the sprouts are quite brown and tender (~30 minutes). Taste and adjust seasonings as needed, then drizzle with the vinegar and serve.
h2. Cooking and Consumption Notes
h3. Cooking
Bittman isn't kidding when he says, "large, oven-proof skillet". I did not use my largest skillet, and that was a mistake. Rather, I used a skillet that is probably as large in volume, but the sides slope up rather dramatically. It's really my "favorite skillet":http://www.amazon.com/gp/product/B00006FX83?ie=UTF8&tag=metaco-20&linkCode=as2&camp=1789&creative=390957&creativeASIN=B00006FX83 so I end up using it probably more than is appropriate. Like, say, for this recipe. Thus, because of the high sides, it was impossible to get the sprouts into a single layer. That was my first mistake.
My second, and probably more dreadful mistake, was that I simply burned the sprouts in the oven. Not all of them, but a significant minority of them. That was sad.
My final mistake was in forgetting the balsamic vinegar drizzle. Boo to me.
h3. Consumption
Despite the mistakes, these were actually quite tasty. I admit that I only had one serving, but it was quite a big one and I ate every sprout on my plate (even the burned ones). Even though it was Thanksgiving, and there was so much other food.
I know they were pretty good, in fact, because our guests both had seconds. That's always a good sign of a tasty Thanksgiving dish.
Bill, I think, didn't like them so much. However, he clearly didn't dislike them utterly, as he suggested we try this recipe again this week. We'll make it tomorrow or Thursday, and I'll make a second post letting you know how it came out when I was more focused. Also, I'll take pictures this time.