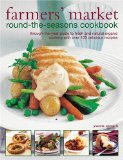 I recently went to Elephant and Castle in Chicago with Grace.
Oh, wow. "Recently" wasn't that recently at all. I just realized this would have been the week before Halloween. Huh.
Well, anyway, the point is that we went to Elephant and Castle after going to the farmers' market. Grace wanted something that was not terribly expensive, but with plenty of space to sit down. I don't know the area as well as I'd like, and the places that aren't E&C I know down there are all basically fast food.
Once we got there, we settled in to order. What I got was clearly not very memorable, because I don't remember it. Grace, however, got the steak and ale pie. When it came out, I couldn't help but marvel at how pretty this miniature pie was, and how tasty it looked, especially with a nice green salad next to it.… Continue reading →