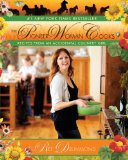 Finally, the last of the recipes from Bill's birthday. Man, that guy had a lot going on that day, didn't he? And he didn't really do any of it. Slacker!
Nah, I'm just yanking his chain. Bill actually managed to help me corral our friends into showing up (though not as early as we'd hoped), went to work, and helped with the dishes. Both when he got home and after everyone left (around 1:00 am).
"This cake":http://thepioneerwoman.com/cooking/2007/06/the_best_chocol/ was a last minute addition to the menu; I think we decided on it the day before. I know we had to make a baking chocolate run, so I couldn't have decided to make it on the spur of the moment. Also that we bought pecans for the frosting at the same time. That's how I truly know there was some planning involved. If I'd just spontaneously made it, there'd've been no nuts. I'm not really a fan of nuts in general (though they are rapidly growing on me), and definitely not on my chocolate cake.
Grace (my piano teacher) and I made it as soon as we popped the pumpkin bread in the oven. She really is enjoying learning to bake with me; it's too bad she's not learning from someone who knows a lot more. I do hold my own, though.
Note: The recipe is both on Pioneer Woman's blog and in her cookbook. I followed the cookbook recipe, though I doubt there's any difference in the two. Also, I halved the recipe because it says it makes an enormous cake, and half is about one 13″ x 9″ pan. The proportions below reflect the halved amounts, unless otherwise noted.
h2. Ingredients
Cake:
1 c all-purpose flour

1 c sugar

1/8 tsp salt

1/4 c buttermilk1

1 large egg

1 tsp vanilla extract

1 tsp baking soda

1/2 c butter

2 heaping tbsp cocoa powder

1 c water (This is not in her ingredients list, a move which always irks the hell out of me in cookbook writers.)
Icing
Scant 1/2 c butter (Original recipe calls for 1 3/4 sticks of butter. You're welcome to do the math yourself, but it comes out to 7/16 c butter.)

2 heaping tbsp cocoa powder

3 tbsp milk

1/2 tsp vanilla extract

1/2 lb powdered sugar

1/4 c finely chopped pecans (Optional, though we obviously used 'em.)
h2. Instructions
Cake:
Preheat the oven to 350°F. In a large bowl, combine the sugar, flour and salt. In another bowl, mix the buttermilk, eggs, vanilla and baking soda with a fork.
In a saucepan, melt the butter and add the cocoa and whisk to combine. When the butter is fully melted, add the boiling water, and allow the whole thing to bubble for "a moment" (see my cooking notes), then turn off the heat. Pour the chocolate mixture into the flour mixture and stir a bit to cool down the chocolate mixture some, then add the egg mixture. Stir it all together until smooth, then pour into an ungreased pan and bake for 20 minutes.
Icing:
Make this while the cake is baking.
Melt the butter in a saucepan over low heat, then add the cocoa powder and blend until smooth. Next, mix in the milk and vanilla, then dump in the powdered sugar and mix that until it's well combined. At this point, stir in the pecans if you're using them.
Immediately after removing the cake from the oven, pour the icing over the cake, distributing as evenly as possible. You want to minimize any need to spread it.
h2. Cooking and Consumption Notes
h3. Cooking
Okay, I have a major cooking blog crush on the Pioneer Woman, just like about half the Western world, it sometimes seems. However, this was not my favorite recipe to make. It wasn't terrible technically challenging, which I appreciate since I was teaching someone how to bake (through a language barrier). Still it was a little tricky. I wouldn't advise making it for the first time with someone you're teaching, though subsequent run-throughs might be fine.
First, it creates a lot of dishes. BLEH to that! I can see why the cake needs to be made in three different containers, but it's not encouraging. For those who are wondering, it's because of the addition of hot liquid to the mix. If the hot stuff isn't warm when added, it'll be a bit difficult to pour, and you might lose some of that amazing chocolaty goodness. However, if it's added to a liquid egg mixture while hot, you won't end up with chocolate cake, but chocolate scrambled eggs2 when the heat of the chocolate mess instantly cooks those eggs. So adding it to the flour mixture and stirring a bit first helps smooth out any of those issues.
For the boiling water, she says to have a cup of water and boil it as you make the cake. I don't know if there's some timing issue in there if you don't, but I have a constant source of near-boiling water every day, as I have an ENORMOUS hot water kettle that I LOVE WITH ALL MY HEART going all day every day3. Also, it frustrates me beyond belief when a cookbook throws an ingredient at you like that. Yes, I read the recipe over once before going to town (these days), but I still might miss things when starting. Is it THAT HARD to say things like, "water", "salt", "this other thing I assume you have in your pantry". Grrr.
Another little thing, the let it boil "a moment" was very confusing to me. I wasn't sure how long her moments are. Hell, my moments aren't always the same length from moment to moment, how can I ever match up to her moments? Her website (which I did not consult until after baking the cake, so much for me) says to let it bubble for 30 seconds. I hope that helps you in ways it didn't help me.
If this seems like a sparse amount of flour for a cake to you, let me say that it did to me too. Now, the recipe calls for it to be cooked in a full-size sheet or jelly-roll pan, and I don't own either of those. I know they tend toward thin, so I expected a thin cake, but this was very thin. I think next time I'll make the whole recipe and still cook it in a 13″ x 9″ pan. I'm 95% certain it'd fit. The lack of baking powder, however, makes me wonder if it'd rise much, or just be a crazy dense cake.
Also, I baked this in my toaster oven. That was cool. And good, because the pumpkin bread was not out of the oven by the time this needed to go in.
As for the icing, I reused the butter & chocolate saucepan from making the cake to make the icing. This is what Pioneer Woman says she does both in the cookbook and on her blog. Unlike her, I'm a total rebel and didn't even bother washing it out in between. It's FINE.
h3. Consumption
Bill loved it. I think Tony and Krysti loved it. Rob didn't love it, but he's "not much for sweets", so he doesn't count. I, uh, really wasn't a fan.
Does this mean I have to turn in my membership to the Pioneer Woman fan club? I sure hope not, but she's rather insistent that this is THE best chocolate cake.
So, most of the flavor of this cake was in the icing. And I don't think that's because the cake was lacking in flavor. I just think the icing was a sucker punch of chocolate with hints of butter. Apparently, for all my love of both chocolate and butter, I don't like it when there's a distinct butter flavor in the chocolate.
The way you ice the cake means the cake cannot possibly be dry. So if dry cake is a pet peeve of yours, you will not have that issue here.
I'm going to make the cake part again. As I mentioned, I'm going to double it and see what happens. (Rather, I'm going to make a full recipe and put it in a basically half-sized pan. Same diff, right?) I'll report back.
---
fn1. We didn't have buttermilk, so we substituted milk + vinegar. "We've done this once before":http://www.metacookbook.com/archives/6-1-Whole-Grain-Griddle-Cakes.html AND it's a suggestion in her cookbook as well. Alas, I doubt it counts as a recipe for the purposes of this challenge. Not when she said it and not when Grandma Ella said it in her banana bread recipe (coming up).
fn2. Chocolate scrambled eggs do not, in any way, sound appetizing to me. And I know I can count on at least Maria-Sea to back me up here. Anyone out there agree or disagree on that?
fn3. I drink a lot of tea. A lot more than you, you and you. Probably not as much as you, though.