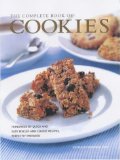 These were "emergency cookies". As in, I needed cookies or something, fast!
I recently had the opportunity to take free piano lessons within my apartment complex. Well, they don't cost money, but the exchange was in conversation, as my new teacher is still learning English. I had my first lesson Monday, and when she found out I didn't have a piano, she loaned me a keyboard to practice on. She and her husband came down late Monday evening to drop it off and chat a bit, and I wanted to be able to have little snacks on hand.
These fit the bill nicely because they only have five ingredients (all of which I had on hand and none of which are typical allergens), and the directions are short and simple. No cooling the dough, for example. As far as I was concerned, the only downside to this recipe was that I am really not a huge fan of maple, so I didn't expect to like these cookies.
Amazingly, I was wrong. The maple was very light and the cookies were not only simple, they were delicious.
h2. Ingredients
1/2 c lightly salted (softened) butter
1/2 c packed light brown sugar

1 egg, beaten

1 1/2 c all-purpose flour

2 tbsp maple syrup
h2. Instructions
Preheat oven to 350°F, and grease or line your cookie sheets if they need them (mine never do). In a good-sized mixing bowl, beat the butter and sugar together. Mix in the egg, then add the flour and syrup.
Place 12 – 14 equally sized spoonfuls on your cookie sheet, allowing ~3″ for spreading. Flatten the scoops a little with the back of your spoon, then bake for 12 – 15 minutes, until pale golden. Allow to cool on the sheet for one minute, then remove to a wire rack and cool completely. Store in an airtight container.
h2. Cooking and Consumption Notes
h3. Cooking
First, a few things regarding the ingredient list. It's basically impossible to tell how salted a butter is from the container. I'm not sure why she included that description for the butter. Unless you're making your butter yourself (which my friend Marty did accidentally once), there's no good way to know how much salt is in your butter. For this recipe, just use whatever salted butter you have on hand. If the answer is "only unsalted", maybe add 1/8 – 1/4 tsp salt to the recipe (start at the low end, and adjust as needed). The other thing is also about the butter, and that is that you'll want it softened, as I noted in the ingredients list. Why this isn't specified in the recipe is beyond me, since it's typically impossible to beat or cream together sugar and cold, hard butter (your stand mixer will do it, basically by softening the butter as you wait).
I mixed this recipe up by hand. I own a stand mixer, and I'm not sure why I didn't use it. While it doesn't live on my kitchen counter, I do not hesitate to pull that sucker out for any reason I can possibly justify. It's my favorite power tool. My only guess is that I waffle on whether I should make my pumpkin bread (all quick breads, really) by hand or with the mixer, and usually go by hand. Since that was the other thing on the list for the evening, I must have just had a spacey moment and pulled out my favorite mixing bowl instead of the mixer. If I'd gotten the mixer, I might have managed to make the pumpkin bread faster. But there'd've been a lot more dishes, so it's probably a wash.
This is good news, for those people who are like my undergraduate self and don't have any sort of electric mixer. It's not too much sugar and butter to cream together, and it's not a rolling or otherwise stiff dough. So you can whip it out easily, no matter what tools you use.
Don't worry about spreading as much as they say. Don't crowd the cookies on the sheet and let 'em touch, but this is a second recipe from this book that warns of spread that never happens. I forgot to lightly flatten the first batch, and they had no spread. The other batches were flattened, more than "lightly", and they also had no spread. While this may be the result of my butter being very soft, I think there's just not as much spreading being done as the book suggests.
I baked mine for about 9 minutes, total. This is a cookie where you actually want it to be more than "pale" golden, but it's quick to burn. However, the taste of the cookie is greatly enhanced by the bottom being a "dark golden" color. So I suggest you bake your cookies for exactly 12 minutes at first, and adjust based on how that batch comes out. You could bake a single test cookie, if you want (I read that suggestion in one of those pamphlet-y cookbooks put out by Betty Crocker or Pilsbury or something in a grocery store line once), but that just sounds like some wasted time to me. Maybe I'm just impatient to get the cookies cooked already.
Part of the reason my cookies took less time to bake than the directions call for is size. I didn't make 12 – 14 "equally sized" cookies, but instead used my tablespooon measure to get more-or-less equally sized small cookies. Frankly, I think this is plenty big enough, and a decent way to control calories (assuming you don't turn around and eat 14 of the smaller cookies), but it does lack the "fun" of giant cookies. Still, it made for a fast way to have a plate of cookies that looked overflowing. I'd guess (because I failed to count) that I made a little over two dozen cookies of this size.
h3. Consumption
Well, I'll say this. I can't tell you how well these guys store in an airtight container, because we didn't have any leftover.
Bill loved these cookies, and I really liked 'em. It was only by sheer willpower, on both our parts, not to devour the cookies before our guests arrived. We definitely each probably had two or three.
Then our guests arrived, and we chatted about what they're doing, what we're doing, how long we've been here. They set up the keyboard for me, and she had me practice a bit of "do ray me fa so" again. Also, she showed me that the keyboard can sound like a french horn or a pipe organ. My house is about to get LOUD.
We sat down to tea and cookies, and basically no one could stop eating them. It seemed like it was the most perfect and inviting way to have totally new guests around. My teacher's husband was so obviously fond of them that I sent a baggie home with them. He was thrilled and I was, in turn, flattered.