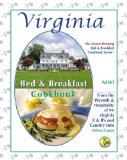 Did I mention I love peaches at any point on this blog? I'm sure I haven't.
Oh, man, peaches. Peaches, peaches, peaches.
Unfortunately, the farmers at the farmers' market tell me that peach season has basically ended. I might see another week of them, but I probably will not unless I go to a market tomorrow or Tuesday (basically, markets I don't normally go to). So, I have some peaches I've frozen and a few fresh ones left with which to make this recipe again.
Which is good, because this recipe is a winner. Probably. It actually hasn't quite worked out in my kitchen yet, but it's getting there. We've made it twice, and both times it was quite tasty, but the texture left something to be desired. This is, I am quite confident, because I don't have the pan it calls for and don't really want to run out and buy it. So, for now, I've experimented with how to doctor it to work up nicely in a smaller pan.
h2. Ingredients
1/2 c butter (1 stick)
1 c packed brown sugar (We used light brown sugar, since it doesn't specify and that's what we had in greater quantity.)

1/2 c corn syrup

10 1″ thick slices of bread

1.5 c half & half

6 large eggs

1 tsp vanilla extract

1 tsp Triple Sec (We used Cointreau, because that's what we had on hand.)

1/4 tsp salt (We're back at home, so back to kosher salt. Someday we'll remember to buy normal salt. I think.)

1 lb fresh or frozen (defrosted) peeled, sliced peaches

1/2 c granulated sugar

1/4 c peach brandy
h2. Instructions
Spray a 15″ x 10″ baking dish with cooking spray. In a heavy saucepan, melt the butter and mix in the brown sugar and corn syrup, stirring until smooth. Pour this into the baking dish, then place the bread slices on top of the mixture. Next, whisk together the eggs, half & half, vanilla, Triple Sec and salt, then pour this mixture over the bread slices. Cover and refrigerate overnight.
The next day, preheat the oven to 350°F. Remove the french toast pan from the fridge and allow to sit at room temperature (warming) for 30 minutes or so, then bake for 30 – 35 minutes. While the french toast is baking, combine the peach slices, granulated sugar and peach brandy in a bowl, stirring until the sugar is dissolved. When the french toast is done, place one or two slices on each plate, brown sugar side up, then spoon some peaches over each serving of delicious french toast.
Devour!
h2. Cooking and Consumption Notes
h3. Cooking
This has actually been a little bit tricky to make. Basically, I don't own a 15″ x 10″ pan so the proportions are a bit off.
In making it the first time, I decided to just try to split it between two 13″ x 9″ pans. I figured that this was probably a fairly rich recipe, both from reading it and from knowing that it's a recipe from a bed & breakfast (places known for their delicious and big foods, at least to me from my few B&B stays). So while this was actually a pretty big split down the middle, it might work.
Surprisingly, it worked fairly well. The brown sugar mix was very sticky, and the bread didn't soak up quite enough egg mixture, overall. However, the dishes were an absolute nightmare to wash, with the butter mixture sticking like crazy. It was bad enough that I contemplated not making it again.
However, I made it one more time, and this time decided to just dial it back to one 13″ x 9″ pan total. Here, the bread picked up a TON of egg mixture. Luckily, the clean up was a great deal easier, so I imagine the extra liquid helped keep the sugar mixture from "sealing".
h3. Consumption
Batch one was very tasty, and everyone enjoyed it. Everyone, in case you're wondering, was Rob, Bill, Tony and I. I didn't like the lack of real french toast texture, but I could tell there was great potential here. The bread was a bit hard, since it hadn't soaked up quite enough egg mixture. The stickiness of the brown sugar mixture also translated to eating, so occasionally your teeth got a little stuck, and often chunks of sugar got caught in there. It was kind of like eating a Butterfinger bar, in that respect.
Batch two was also superb tasting, but the texture was still not "french toast" (and the hint of egg flavor that makes really good french toast was not there). I've never had bread pudding, but the consensus at the table was that it was more like a breakfast bread pudding than a baked french toast. The eaters of this batch were Bill, Jen (who I made the cookies for), her boyfriend Paul and I. The stickiness was gone, thankfully, but that meant the "crème brûlée crunch" wasn't there either. I'm not sure if it's really going to be possible to hit that crunch, but I think it's something to aim for, given the name of the recipe.
I'm going to play with it some more, probably in winter with frozen peaches. I'm likely to try, first, cutting the major ingredients by 1/4 to 1/3. I'm not going to mess with the vanilla, Triple Sec or salt amounts right away, just because those are so small that they may be good just as they are. If that's not "right", I'll probably try dividing the recipe into two 9″ x 9″ pans (since that's the closest to the area of one 15″ x 10″ pan I can get, I think). I don't want to do that first, though it'll be easier, because I don't own two 9″ x 9″ pans. I'd be willing to buy a second one, because it'd get more use than a 15″ x 10″ pan, overall, but I'd prefer to avoid having to spend the money or find it a home in our rather small kitchen.