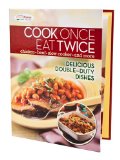 I want to say this is going to be a relatively short entry, but every time I say something I write is going to be short, it balloons into one of my longest pieces yet.
Every dang time! I really do think this SHOULD be short, though, so we'll see. It's a fairly basic recipe, and tasty, but nothing to write home about.
The lime really does stand out. The ginger doesn't.
h2. Ingredients
0.33 c vegetable oil
3 tbsp lime juice

3 tbsp honey

2 tsp grated fresh ginger or 1 tsp ground ginger (We used ground.)

0.25 – 0.5 tsp red pepper flakes

1.5 lbs boneless, skinless chicken thighs
h2. Instructions
Combine oil, lime juice, honey, ginger and pepper flakes in a bowl. Place chicken in a tupperware or resealable bag, and add 0.5 c marinade, and goosh around to make sure the chicken is well coated. Marinate 30 – 60 minutes, turning occasionally. Refrigerate remaining marinade.
While the chicken is marinating, prepare the grill for direct cooking. Then remove the chicken from the marinade, discarding the old marinade, and grill over medium-high heat. Grill for about 12 minutes, or until cooked through, turning once. During the last 5 minutes of cooking, brush with reserved marinade.
h2. Cooking and Consumption Notes
h3. Cooking
I don't work the grill. It's not that I'm against doing so, it's just that Bill loves grilling so much that he basically always does it. I can think of one time in our current place that the grill was going and he was doing something else. In that instance, Rob was running the grill.
Apparently, grilling is a man's job in this house. At least for now. I have intent to learn. It doesn't look too hard, honestly. Introduce food to fire. Watch food carefully. Devour, and be joyous at the meeting.
I will say that this recipe left almost no reserved marinade for brushing on the chicken. I would suggest making a bit more than it calls for, to be sure. Also, the recipe just says "combine". I used my immersion blender and that worked really well. I'm sure a whisk would work too, but it might go to pieces a little more. Which is probably no big deal, but I like playing with the blender.
Actually, I would suggest just doubling this recipe. Maybe more. It's supposed to make four servings of chicken, with enough leftover for two sandwiches the next day. The photo for the recipe has a couple of thighs per person, which is about what Rob, Bill and I each had.
There were no leftovers. Which is, typically, a sign of a good recipe. However, it's perhaps a bit of a failing for a cookbook claiming to allow a person to cook once and eat twice. The only saving grace is that I failed to buy most of the missing ingredients for the following day's recipe, so we weren't left with some weird sandwiches to make. I did buy the avocado, but that's fine. I just had straight avocado for snacks the next day or two. YUM!
h3. Consumption
Grilled chicken thighs with ginger & lime. Really, it doesn't get much simpler or better.
All three of us greatly enjoyed this dish. Honestly, I don't remember what the side dish for this was. I suspect the boring quinoa of the previous entry. I'm almost sure of it. Certainly, none of us went hungry.
It is, as I mentioned above, decently limey but not terribly gingery. Adjust the proportions accordingly, if you care about one or the other flavor. Remember that citrus kind of "cooks" meat (really, acid of any sort), so if you up the lime content, you might consider dropping the marinade time a little.
But, definitely, go make this and eat it. It's super simple, and quite tasty.