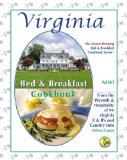 Did I mention I love peaches at any point on this blog? I'm sure I haven't.
Oh, man, peaches. Peaches, peaches, peaches.
Unfortunately, the farmers at the farmers' market tell me that peach season has basically ended. I might see another week of them, but I probably will not unless I go to a market tomorrow or Tuesday (basically, markets I don't normally go to). So, I have some peaches I've frozen and a few fresh ones left with which to make this recipe again.
Which is good, because this recipe is a winner. Probably. It actually hasn't quite worked out in my kitchen yet, but it's getting there. We've made it twice, and both times it was quite tasty, but the texture left something to be desired.… Continue reading →