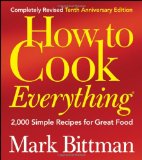 As you might expect, given the "About", many times this blog is about forcing ourselves (Bill & I) to go look in the cabinets, fridge & freezer, and see what we have and what we can make.
Of course, to make it a little more crazy, I try to throw moving and house-guests into the mix. Without really planning ahead for the guests. I won't say this is the BEST plan, but it's working out for me better than you might expect. I anticipate a kitchen disaster any day now, but up until this point (including last night, which will be another entry later on).
Of course, in this instance, the guest was just Jessie. She's seen us at all kinds of chaotic times, and had plenty of recipes tested on her. In fact, I might test a new one on her tomorrow! We'll see.
This recipe is for a base recipe of pork chops, and then has seven variants on the base recipe. I just worked with the base recipe for starters, because that's what I had available in my kitchen. The photo computer is down, and probably will be until this weekend, so my apologies for the lack of photos.
Alas, I don't recall any more what day we made these. But it was after 4th of July weekend.
h2. Ingredients
4 shoulder or center-cut loin pork chops, ~1″ thick, trimmed of excess fat (Or be like me and use super thin trimmed chops.)
Salt and freshly ground pepper

2 tbsp extra virgin olive oil

1 tsp minced garlic OR 2tbsp minced shallot, onion or scallion

1/2 c chicken, beef or veggie stock, or water, plus more as needed.

1 tbsp butter or flavorful olive oil

1 tbsp freshly squeezed lemon juice or vinegar

Chopped fresh parsley, for garnish (Or be like me and never do that.)
h2. Instructions
Salt and pepper the chops, while heating a large skillet over medium-high heat for 2 – 3 minutes. Add the 2 tbsp olive oil and wait for the first wafts of smoke off the oil. At that point, add the chops and turn the heat to high. Brown the chops on both sides, which should take no more than four minutes total (and hopefully less).
Reduce the heat to medium, then add the wine & garlic and cook until the wine is mostly evaporated (~3 minutes). Turn the chops once or twice in this time. Once the wine is mostly gone, add the stock, reduce the heat to low, cover and cook for 10 – 15 minutes. You're looking for tender but moist pork chops, and you'll need to turn them once or twice in this cooking. The chops are done when they're firm to the touch, but not like very tense muscle, and the juices with be just slightly pink if you cut into them.
At this point, move the chops to a serving dish, and inspect the pan juices. If they are thin, cook them down to a good "thin sauce" consistency, stirring and scraping up the frond (a.k.a. "delicious brown bits at the bottom of the pan") into a delicious pan sauce. If the pan juices are nearly gone already (which Bittman says is unlikely to happen), add 1/2 c of stock or water, and then cook them to a good "thin sauce" consistency, again stirring and scraping up the frond. In either case, when the sauce is about finished, stir in the remaining tablespoon of butter or a few drops of the flavorful olive oil to finish the sauce over medium heat, then add the lemon juice, pour over the chops, garnish with parsley and serve.
h2. Cooking and Consumption Notes
h3. Cooking
Well, this is a scenario where I didn't start with the best ingredients, but it turned out just fine anyway. Namely, this recipe calls for inch-thick chops, and all I had in the freezer were thin chops. This actually works just fine, but you have to monitor the chops much more closely and be prepared to pull them early at all stages.
Bittman calls for the pan juices to be "reduced slightly" in this recipe, whereas I call for them to be a nice "thin sauce" consistency. This is, I think, mostly personal preference. If I'm going to go to the effort of making a pan sauce, I want it to be saucy, and that implies a thickness to me. Do as you will.
I used cheap white wine here. Unlike in the braised turnips recipe, this was fine.
h3. Consumption
These were quite good. I wasn't as thrilled with them as Jessie and Bill were, but they weren't cooking them. I suspect that always makes something taste better. They weren't crazy impressive, honestly, but that's okay. It was a good meal to hit the table on a weeknight. I don't have much more to say. Except:
I am looking forward to the "Pork Chops with Apples or Pears" variant.